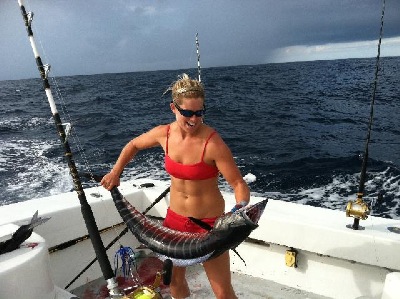 Rebecca loves a Wahoo !!

FULL DAY OFFSHORE $1800.00
HALF DAY INSHORE $900.00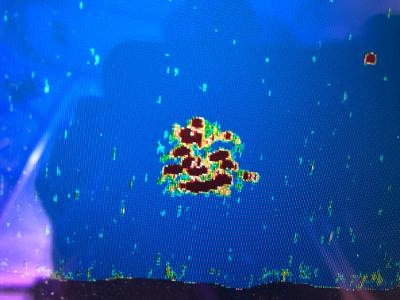 THE SUNDOWN TAKES OFFSHORE BLUE WATER FULL DAY TRIPS FROM 5:30 AM TO 3:00 PM RETURNING TO THE DOCK BETWEEN 4:30 TO 5:00 PM. YOU CAN TAKE UP TO 6 PEOPLE. OUR HALF DAY TRIPS (ALSO UP TO 6 PEOPLE) ARE FROM 6:00 AM TO 11:00 AM FOR A MORNING TRIP. WE ALSO WILL FISH A HALF DAY AFTERNOON TRIP FROM 12:00 PM TO 5:00 PM. ALL FISHING TACKLE ,GEAR AND BAIT ARE PROVIDED BY THE SUNDOWN .YOUR CREW NEEDS TO BRING THEIR FOOD, BEVERAGES AND SNACKS. YOU SHOULD ALSO BRING JACKETS , SUNGLASSES ,SUNTAN LOTION,CAMERA'S, AND ANYTHING YOU MAY NEED THAT IS OF A PERSONAL NATURE. OUR PRICES ARE $1800.00 FOR A FULL DAY OFF SHORE. $ 900.00 FOR A HALF DAY INSHORE. OUR MATES WORK FOR TIPS, 20% IS CUSTOMARY. PLEASE USE OUR CHARTER REQUEST BOOKING FORM FOR YOUR CONVENIENCE!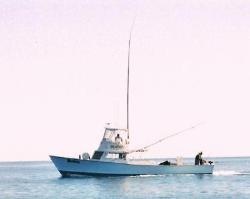 ENJOY A DAY OF FUN FISHING WITH CAPT. TERRY AND HIS MATE!!! LOTS OF ROOM ON THE SUNDOWN WITH EXTENSIVE DECK SPACE FOR FIGHTING FISH AS THE REST OF THE PARTY CAN MOVE ABOUT FREELY. WE WELCOME FAMILIES AS WELL AS SINGLE PARTIES. WE ALSO HAVE A BIMINI SHADE EXTENSION TO GET YOU OUT OF THE SUN INTO THE SHADE!!! TRADITIONAL ROOD AND REEL TROLLING, GREEN STICK FISHING FOR SHY TUNA'S, LIGHT TACKLE OFFSHORE, ELECTRIC-MATES FOR BOTTOM FISHING AND LIGHT TACKLE FOR INSHORE TRIPS.


PLEASE CHECK OUT OUR FULL DAY PHOTOS OUR MOST RECENT PHOTOS OUR HALF DAY PHOTOS AND OUR BOAT PHOTOS!