"SUNDOWN CHARTERS 2023"

THE 2023 FISHING SEASON SHOULD BE A GREAT ONE! SPRING FISHING IS JUST AROUND THE CORNER AND ANOTHER GREAT SEASON IS UPON US!! CALL TO RESERVE YOUR TRIP DATE TODAY! ENJOY A GREAT DAY OF FISHING ON THE SUNDOWN WITH CAPT. TERRY AND HIS FIRST MATE CAPT. REBECCA !!! FOR YOUR CONVENIENCE PLEASE USE OUR CHARTER REQUEST BOOKING FORM!!!

PLEASE CHECK OUT OUR PHOTO GALLERY SLIDE SHOW OUR FULL-DAY PHOTO GALLERY OUR HALF-DAY PHOTO GALLERY AND OUR SUNDOWN PHOTO GALLERY


NEW DAY ON THE HORIZON AND A NEW YEAR ON ITS WAY. LETS GO FISHING !!!


Blue water Sailfish

FULL DAY OFFSHORE HALF DAY INSHORE FISH WITH US ON THE SUNDOWN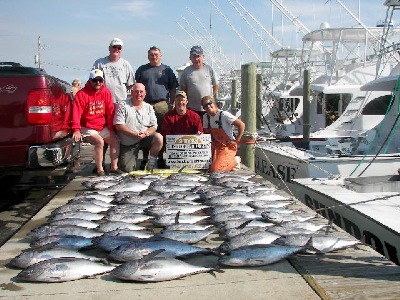 GREEN STICKING TUNA'S !!!

'WAHOO'

NICE TUNA'S

BOTTOM FISHING CHECK OUT ARE BOTTOM FISHING PAGE FOR INFO AND PICTURES OF WHAT WE CATCH!!

THE SUNDOWN IS EQUIPPED WITH THE LATEST FISHING GEAR, TRADITIONAL ROD AND REEL TROLLING GEAR, A HAMAGUCHI GREEN STICK (FOR THOSE SHY TUNA'S), LIGHT TACKLE AND ELECTRIC REELS (FOR BOTTOM FISHING) FOR THOSE ENJOYABLE DAYS ON THE ATLANTIC.


AS YOU ENJOY THE NEW 2022 FISHING SEASON PLEASE GIVE US A CALL IF YOU WOULD LIKE TO FISH ON THE SUNDOWN WITH CAPT. TERRY! OUR PHONE NUMBERS ARE:

HATTERAS NORTH CAROLINA 252-995-6211
CAPT. TERRY CELL 757-880-7250
E-MAIL charters@sundownfishing.com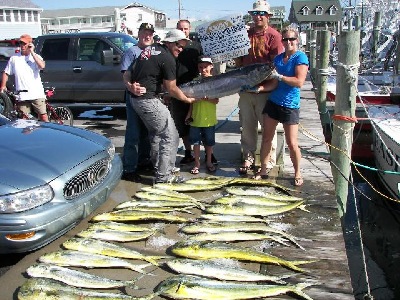 Great Mahi-Mahi fishing and A 71lb Wahoo caught by a tough 9 year old!!!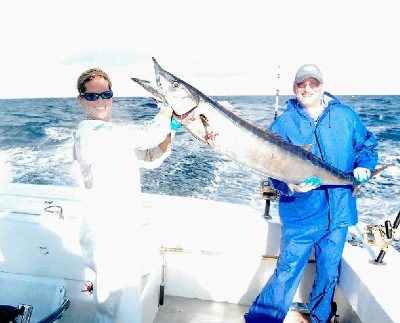 Great Wahoo fishing!!!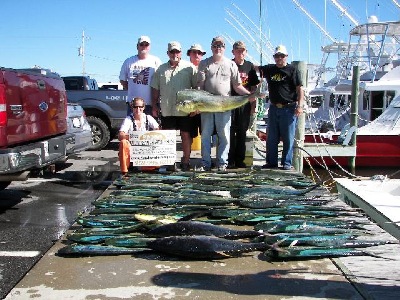 MAHI-MAHI LIMITS GREAT FISHING!!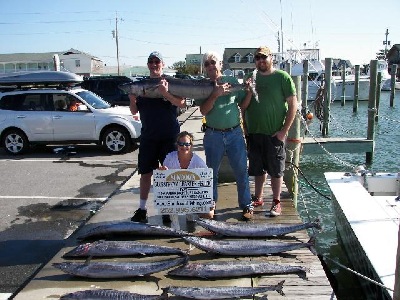 NICE WAHOO!!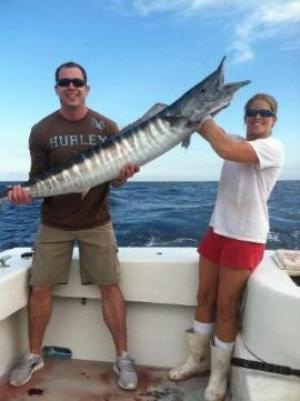 NICE WAHOO!!! Please check out our FISHING PHOTOS !!!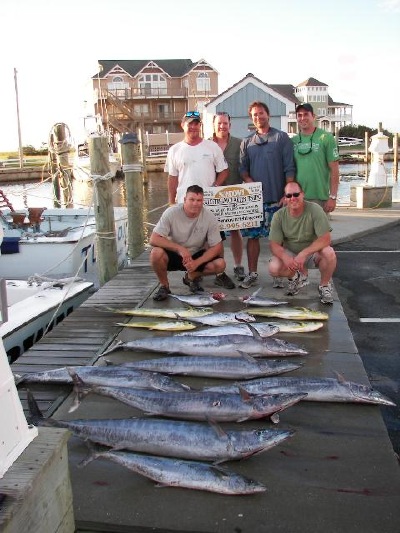 THE SUNDOWN IS 47 FEET IN LENGTH WITH A 17 FOOT BEAM FOR A SAFE STABLE AND COMFORTABLE RIDE TO THE BEAUTIFUL BLUE WATERS IN THE GULF STREAM OFF HATTERAS NORTH CAROLINA. USCG INSPECTED, WITH SOLACE A LIFE RAFT, EPIRB, SINGLE SIDE BAND RADIO, RADAR, AND THE LATEST ELECTRONICS NECESSARY FOR GREAT FISHING.


Great Wahoo fishing in the Gulf Stream!

PLEASE CHECK OUT OUR WEATHER AND FISHING LINKS

charters@sundownfishing.com


Awesome Wahoo fishing with a 59lb Citation!!

THE SUNDOWN HAS A HAMAGUCHI GREEN STICK TO CATCH THOSE SHY TUNA'S!!


PLEASE CHECK OUT OUR WEB SITE FOR INFO THANKS!!! CAPT.TERRY